Product Information
Made in Viet Nam
Brand: Chef Studio
Line: Teak cutting board 
Dimensions (LxWxH): 13.8×9.8×0.8 in /  35x25x2 cm
Weight: 1.43lb / 0,650 kg 
Material: Teak wooden
Function: Make food trays and decorations. You can use it to make a base for cutting, slicing food gently, etc.
Note: After each use, clean it with water and store it in a dry place.
Detailed Of Teak Chef Studio Rectangular Wooden Tray 13.8×9.8×0.8 in
High-quality Teak wood is the raw material for the Teak Rectangular Wooden Tray 13.8×9.8×0.8 in of Chef Studio. This tray type is a perfect choice for food decoration and serves all other consumer needs, such as party decoration and gifts for friends.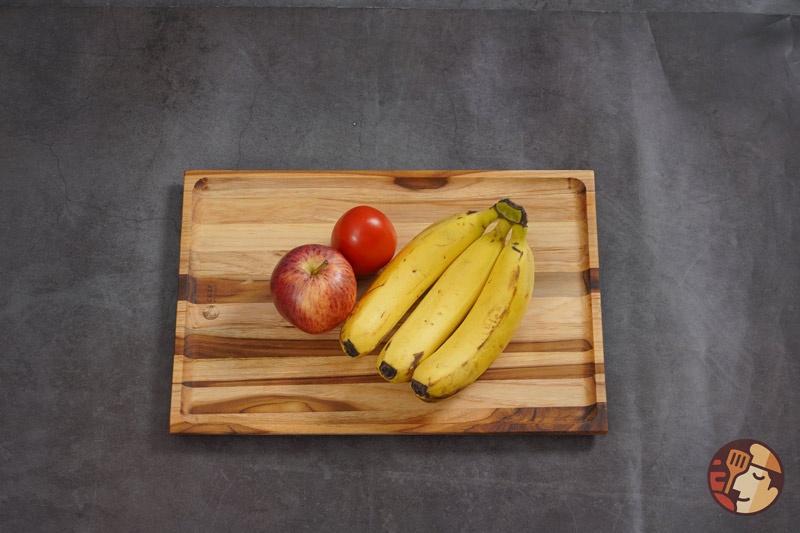 Benefits Of Teak Chef Studio Rectangular Wooden Tray 13.8×9.8×0.8 in
Although it is the first time in the Vietnamese market, Teak wooden trays have been used and trusted by many customers because of many outstanding advantages, which are: 
Extremely resistant to mold and termites due to its superior moisture resistance;

More beautiful when used for a long time, have a long life and glossy wood grain;

Variety designs, highly aesthetic, suitable for any kitchen setup.

Using the technology of grafting tree heads jointly, which is environmentally friendly;

Easy to clean and preserve.
Additionally to containing high amounts of natural oils, Teak wood is also known for containing silica. This substance has a natural hardness and toughness that will not destroy the edge of your knife. Teak wood has the outstanding benefit of better scar opposition than other woods but still leaves scars with everyday use or muscular chopping.
How To Use And Maintain The Teak Chef Studio Wooden Tray
Notes Using Teak Chef Studio Wood Tray
We do not immerse the tray in water for all types of trays, causing them to soak in water, leading to easy cracking.

It should the tray be cleaned and dried.

Storage: Store in a cool, dry place after use.

How to clean: Do not use a dishwasher to wash. Moreover, wash it with a sponge or dry it with a clean towel.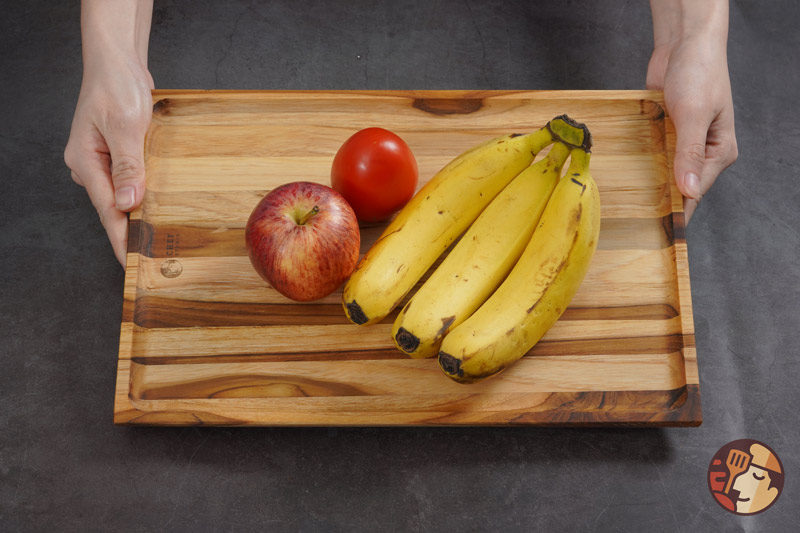 Teak Chef Studio Wooden Tray Cleaning Tips
After using the tray, wash with warm, hot water to remove 100% bacteria.

It is best not to soak the tray in water for too long;

You should regularly use olive oil to clean the tray. This step will help the tray to heal scratches on the surface and make it more colorful.
Feel free to contact Chef Studio for the most specific advice. 
Chef Studio is proud to be a reputable manufacturer of Teak Wood Cutting Board products in Vietnam.