Product Information
Made in Viet Nam
Brand: Chef Studio
Line: Acacia wood/ Melaleuca wood
Dimensions (LxWxH): 7.8×11.8×0.9in / 20x30x2.5 cm
Weight: 2.2lb / 1 kg
Material: Acacia wood/ Melaleuca wood
Function: Use for chopping food or making food trays
Note: After each use, rinse with clean water and store in a dry place.
Detailed About Acacia Wood Cutting Board 7.8×11.8×0.9in
Acacia wood is also known as Melaleuca wood or Acacia wood. This type of wood propagates by seeds, with a growth period of more than ten years until exploitation. Acacia wood is good quality and suitable for making furniture and household appliances. Chef Studio has brought high-quality Acacia wood cutting boards to your family.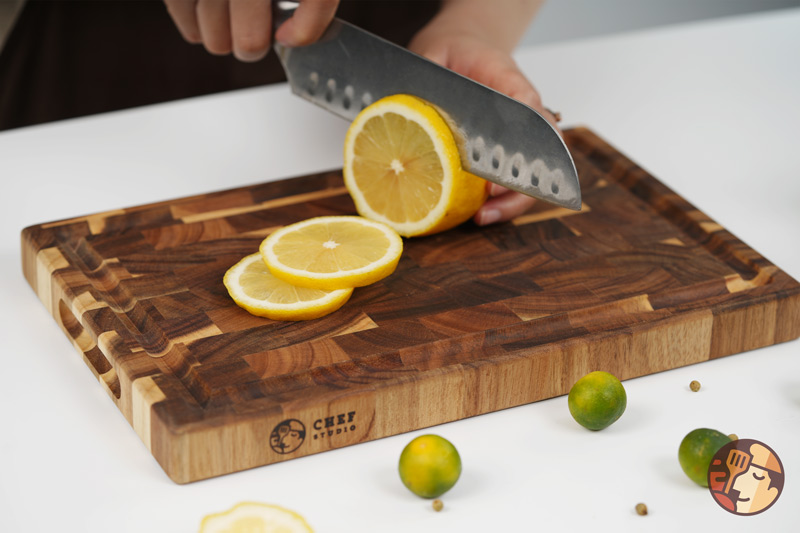 Acacia wood shavings are appreciated for hugging very well
This type of cutting board has many outstanding advantages, as follows:
Anti-warping, termites

Strong, flexible cable material can be used for cutting, wrapping well

Adapt to good weather conditions, limit burning on the cutting board

Affordable price with outstanding quality
Instructions For Using Acacia Wood 7.8×11.8×0.9in
Detailed Guide Manual
For Acacia wood 7.8×11.8×0.9in, you need to note a few issues after using:
Use one cutting board for raw food and one for cooked food to ensure food hygiene and safety.

Use a cutting board to display food.

Do not use cutting boards to cover too hard and oversized items (pork bones, beef bones) with a solid force to avoid affecting the life and quality of the cutting board.

Do not use the cutting board in the dishwasher because the water and heat in the dishwasher can affect the wood's quality and reduce the cutting board's durability.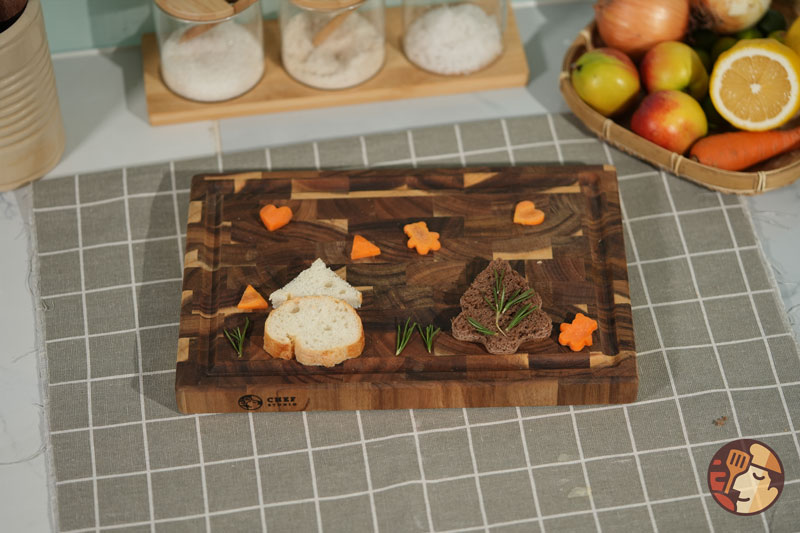 Acacia wood cutting board has a beautiful design
Instructions For Cleaning And Maintaining Cutting Boards
To keep acacia wood cutting board always beautiful, you need to pay attention to a few issues:
Wash with a sponge or clean towel, do not use the dishwasher. After washing, dry the product.

Store in a cool, dry place after use.

Washing with warm, hot water is recommended to remove 100% of bacteria after using the cutting board.

Do not soak the cutting board in water for too long.
Please get in touch with Chef Studio to order and get detailed advice.
Chef Studio is proud to be a reputable manufacturer of Teak Wood Cutting Board products in Vietnam.